Recent and Installed Work
Please enjoy my abstract exploration of the world that surrounds us.
Art Shows
Current & Upcoming Shows:
ADC 25th – June -July – Cincinnati OH
Mill Valley ArtWalk – August 1-31 Reception Aug. 1
Solo Show – La 303 Art Gallery – San Miguel de Allende Mexico
ArtSpan November 4-5 San Francisco
Galleries:
Jorge Mendez Gallery – Palm Springs CA
Le Dame Gallery – London UK
Bio and CV
Brian Huber's work is based on the abstraction of landscapes, architectural elements and the impact of man on the natural world. The rhythmic motion found in most of the paintings springs from blues and jazz music from his youth.
Studio Location
Please visit my studio:
The ICB 480 Gate 5 Road Studio 275 Sausalito CA 94965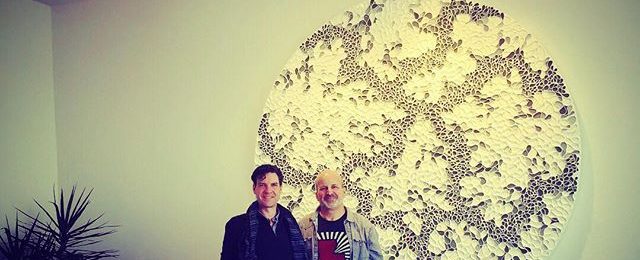 brianhuberart http://instagram.com/brianhuberart Tagged: artonwalls abstractpainter interiorinspiration artlife artnerd artistslife engelandvoelkers roundpainting artworks interiordesign sausalitoviews abstractart engelandvölkers interiorarchitecture modernartist artistworking painterstudio sausalito painterslife studiolife acrylicpainting artstudio bayareaart artconsultant sfartist icbartists brianhuberart artinstallation