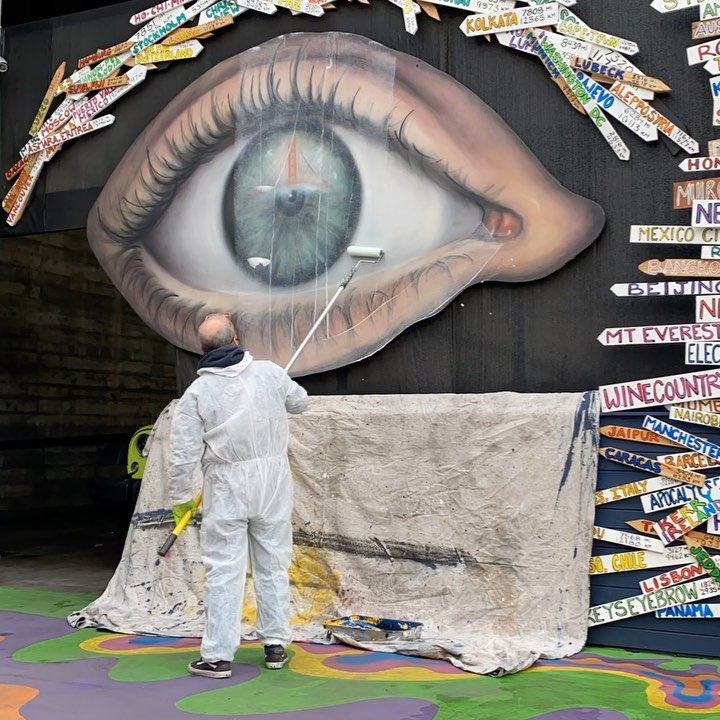 Last step in protecting murals is adding one coat of #muralshield
And 3 coats of World's Best Mural coating. Better to airless spray vs roll these coatings except in the case of giant eyeballs suspended in space.
.
.
This piece is a collab with who did the amazing eyes – This is a mural /install project in San Francisco "See the World" The top 175 travel destinations (and a few random ones) are part of the piece.
.
.
Bonus is uses money from the Mural Shield sales to support art education in LA
.
Happy Saturday y'all
.
.
.
.
.
.
#muralart #wip #muralpainting #brianhuberart #umbrellaalleysf #eyes #eyecandy #workinprogress #seetheworld #timelapseart #timelapse #muralartist #wallmurals #eyemural #spraypaintart #sprayart #spraypaintartist #montanacans #muralsdaily #bigeyes #bigeyesart #eyebrows #eyebrowshaping #eyebrow #toptraveldestinations #signpost #goldengatebridge #muralist #socialdistancing
brianhuberart
http://instagram.com/brianhuberart
%%likes%%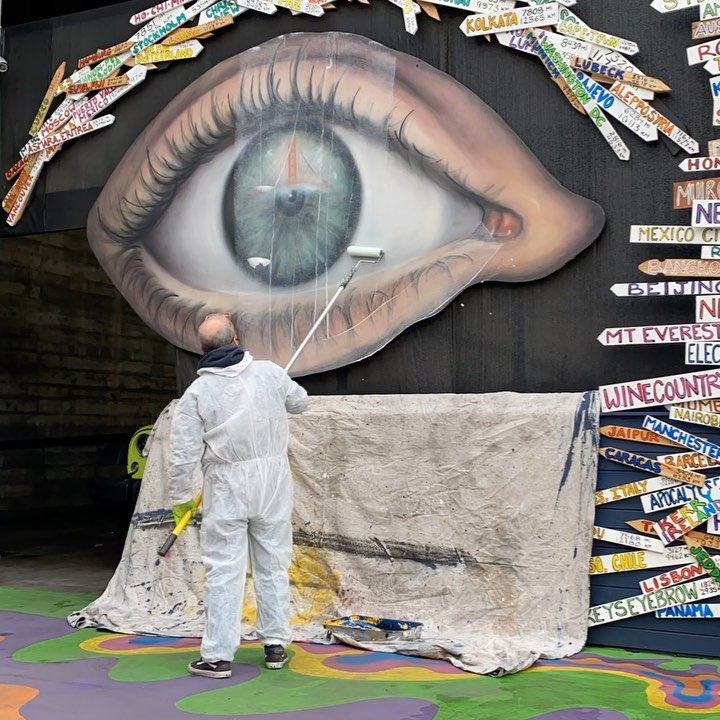 Tagged: muralshield muralart wip muralpainting brianhuberart umbrellaalleysf eyes eyecandy workinprogress seetheworld timelapseart timelapse muralartist wallmurals eyemural spraypaintart sprayart spraypaintartist montanacans muralsdaily bigeyes bigeyesart eyebrows eyebrowshaping eyebrow toptraveldestinations signpost goldengatebridge muralist socialdistancing