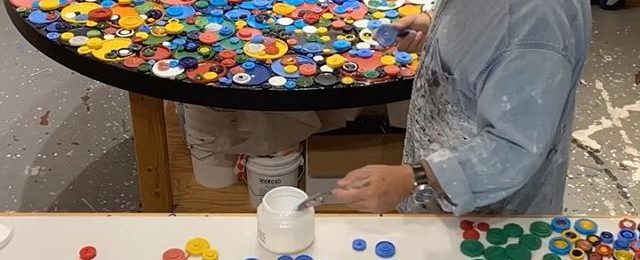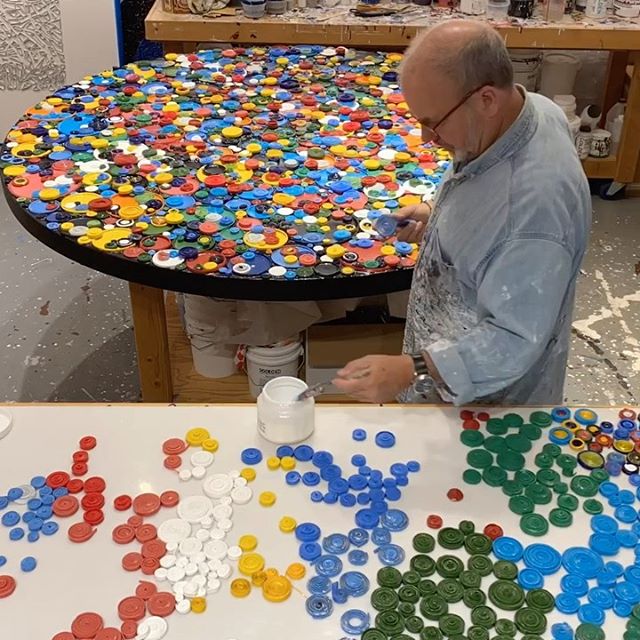 Sunday night in the studio: adding a layer of a few hundred circles to a 72" round circumference series piece. This layer will add more shadow and texture plus break up some of the larger circles underneath. .
.
Feel rewarding to be finally pushing to complete a piece that I've been working on sporadically for a couple of years. .
Next up: I'm getting work finished for the upcoming Winter Open Studios #icbopenstudios2019 in December 6, 7 and 8th. .
.
.
.
#artstudiovisit #timelapsepainting #artcollector #studiotime #studioflow #artstudio #artistslife #abstractpainter #painterslife #paintmixing #artist #brianhuberart #artvideo #workinprogress #bayareaart #painter #artconsultant #wip #sanfranciscoartist #goldenpaints #timelapse #inthestudio #artcollectors #acrylicpainting #tondo #modernpainting #paintingvideo #artconsultants #timelapseart
brianhuberart
http://instagram.com/brianhuberart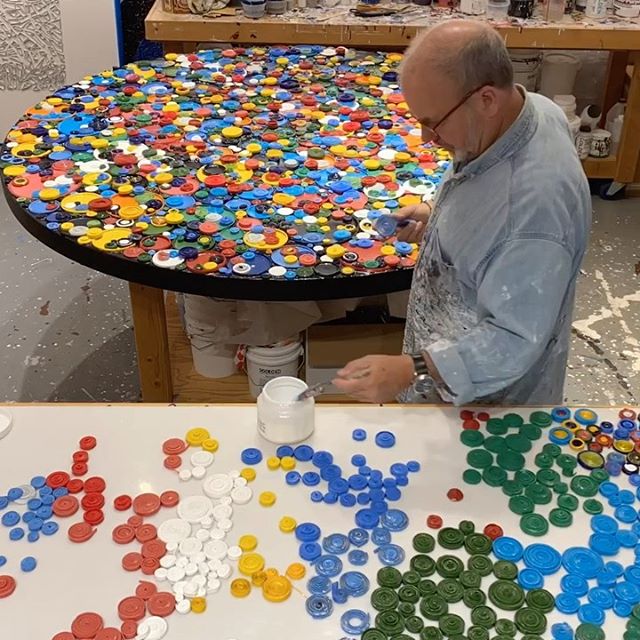 Tagged: studioflow abstractpainter paintmixing timelapseart paintingvideo artstudiovisit artistslife artvideo modernpainting timelapse painter icbopenstudios2019 artstudio sanfranciscoartist goldenpaints artconsultant artcollector artconsultants timelapsepainting acrylicpainting inthestudio studiotime brianhuberart bayareaart wip workinprogress painterslife artcollectors tondo artist